Dunnage Bags

"Paper & PP Woven Airbags from YSM and Partners"
Inflatable Dunnage Bags are a simple, easy and effective way to eliminate damage that can occur while transporting your valuable goods in containers, train wagons and on sea going vessels. Airbags are composed of inner polyethylene bag with an high flow / fast fill inflation valve and wrapping of Kraft paper or Woven Polypropylene.








How are Dunnage Bags used?


Dunnage Bags are used to secure cargo for transportation. A secure situation is created when the dunnage bag is placed between the cargos and inflated with compressed air. As a result, the cargo cannot move within the boundaries of a transport mode, which assures safe delivery of your goods.

Where are Dunnage Bags used?
Our Paper & Polypropylene Airbags are used in all transport modes. Our clients use them on regular basis in Road, Sea, Train and Intermodal transportation.


Dunnage Bags - Sizes

Airbags are available in following sizes:



90x90cm - PP Woven Bags

90x120cm
-
PP Woven & Paper Bags

90x150cm
-
PP Woven & Paper Bags

90x180cm
-
PP Woven & Paper Bags

90x210cm
-
PP Woven & Paper Bags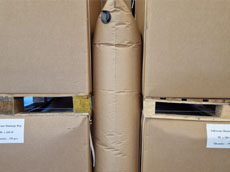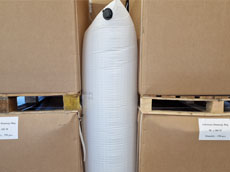 PP Woven Dunnage Bags
Outside layer is made from Woven Polypropylene. Most common sold / used is Level 1 type. Advantages of PP Dunnage Bags include being water resistant and better abrasion / puncture resistance.


Woven PP Dunnage Bags Level 1

Kraft Paper Dunnage Bags
Paper Airbags have multiple wrapping of Kraft paper. Each size can be manufactured
in four construction types.
Advantages of Kraft Paper Bags include being eco friendly and easier placement in void resulting from bag being more rigid.

Light Dunnage Bags 1-Ply

Medium Dunnage Bags 2-Ply

Heavy Dunnage Bags 4-Ply

Heavy Duty Dunnage Bags 6-Ply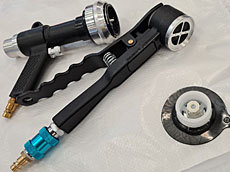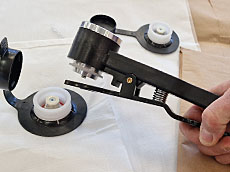 Offered bags by YSM and Partners have high flow / fast fill valve that can be used both with compressed air inflators with Venturi effect as well as with portable blowers.


Dunnage Bags - Testing
To prove their quality, all sizes and constructions of our Airbags have been tested by TÜV Rheinland Akademie GmbH. If you wonder what type and size of Dunnage Bag will be suitable for your needs - do not hesitate to contact us. We will be privileged to assist you with our knowledge and experience.
Advantages of YSM and Partners Dunnage Bags


All of our airbags can be used multiple times. They are EU manufactured. We ourselves have experience in their usage. Moreover, our Dunnage Bags have the best on the market price-to-quality ratio and we can be delivered on short notice.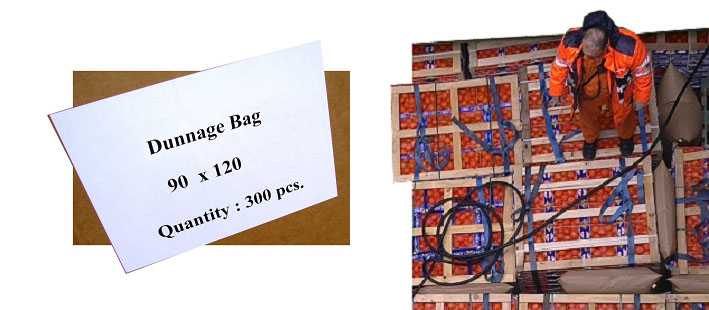 Usage in practice


We are always eager to help our customers is selecting the adequate Dunnage Bag for their needs, recommending both size and construction type. When needed, we assist in preparing detailed loading-plans and help to educate on Dunnage Bag usage and correct stevedoring practices.
Each project is approached individually.

We invite you to contact YSM and Partners!


YSM and Partners - "Dunnage Bag Specialists"